What Is Best Boiler In 2023
What is the best boiler in 2023? The boiler market has been evolving rapidly, with manufacturers continually striving to develop more efficient, reliable, and eco-friendly models. As we look forward into 2023, it's time to explore what the best new boilers are. In this blog post, we will delve into the top contenders for the title of 'best boiler in 2023', focusing on their features, benefits and why they deserve your consideration.
The Rise of High-Efficiency Boilers
One of the most significant trends in the boiler industry is the shift towards high-efficiency models. These boilers are designed to convert a higher percentage of fuel into heat, reducing waste and lowering energy bills. In 2023 and beyond, high-efficiency boilers are expected to dominate the market.
Among these high-efficiency models, one that stands out is the Viessmann Vitodens 200-W. This boiler boasts an impressive efficiency rating of up to 98%, making it one of the most energy-efficient boilers on the market. It also features a user-friendly touchscreen control panel and a quiet operation mode for added convenience.
This boiler comes hydrogen ready(20% blend) and is meant for larger 4+ bedroom properties.
The standard warranty is 7 years on this model upto 35kw, however, there is a chargeable upgrade between 10 and 12 years which will give you more peace of mind. As the cost of boiler parts have increaseed over the past year or so, it might be a prudent option to upgrade from the standard warranty to the longer one.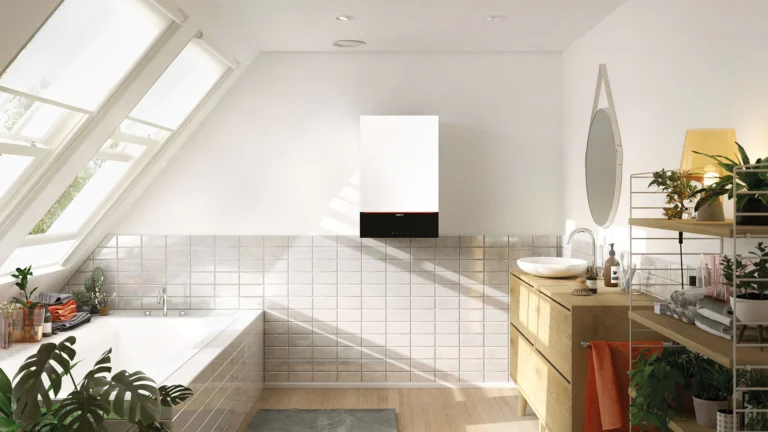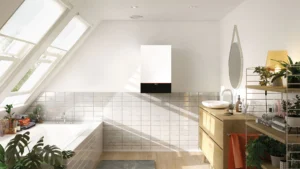 Eco-Friendly Boilers
As environmental concerns continue to rise globally, many homeowners are looking for greener alternatives for their heating needs. Eco-friendly boilers that utilize renewable energy sources or have low carbon emissions are becoming increasingly popular.
The Baxi EcoBlue Advance Combi is one such model that deserves mention when discussing best new boilers in 2023. This A-rated boiler not only offers excellent efficiency(91.1%) but also uses advanced technology to reduce its carbon footprint significantly.
The good news is, the EcoBlue Advance comes with Baxi's fantastic 10-year no-quibble guarantee, as long as your boiler is serviced annually by a Gas Safe registered engineer.
Which specification boiler is best suited to your home (although it's highly recommended to use a  heat loss calculation to be certain):
EcoBlue Advance 24kw combi: Ideal for a small property with upto 6 radiators and a shower. Flow rate on this boiler is under 10 litres per minute so bear in mind it will be slow running to fill a bathtub.
EcoBlue Advance 33kw combi: Ideal for a 3-4 bedroom family home with around 6-10 radiators, high pressure shower and a bath. It's a great flow rate for the shower and will easily fill your bath.
EcoBlue Advance 40kw combi: Ideal for large flat with high ceilings, or a detached house. Will happily heat 10-15 radiators, and will easily run 2 showers at once. Fills a  bath relatively quickly.

Another noteworthy eco-friendly model is Worcester Bosch's Greenstar i range. These boilers are renowned for their low NOx emissions and ability to work with renewable technologies like solar panels – making them an excellent choice for environmentally conscious homeowners. If you would like a quote for a new Worcester, click here.
The Greenstar i is available in both a 25 & 30kW output model with flow rates of 9 litres per minute and 10.8 litres per minute respectively. Suitable for smaller properties with a shower but it would take a bit longer to fill a bathtub. It's one of Worcester's more budget friendly boilers. Energy efficiency rating is good and comes in at 93%.
The warranty goes upto 10 years depending on which installer fits it. Accredited installers will receive the highest length of warranty.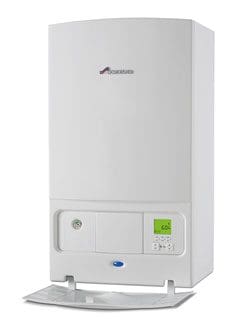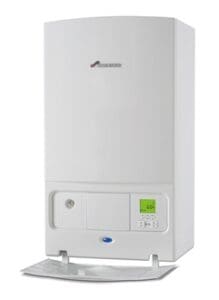 Smart Boilers
Smart technology has permeated almost every aspect of our lives – and boilers are no exception. Smart boilers allow you to control your heating remotely using a smartphone or tablet, offering unparalleled convenience and control over your home's heating system.
The Ideal Vogue Max Combi stands out in this category with its smart compatibility features. It can be controlled remotely via Ideal's Touch Connect app, allowing you to adjust your heating settings from anywhere with an internet connection.
The compact, single-piece Ideal Vogue Max Combi boiler comes in outputs of 26kW, 32kW and 40kW, is ErP heating and water compliant, and comes with up to 12 years warranty when installed and serviced by a Max Accredited installer.
Energy efficiency rating is 91& and flow rates are 10.6 l/pm, 13.1/pm and a whopping 16.4l/pm for the 40kw version.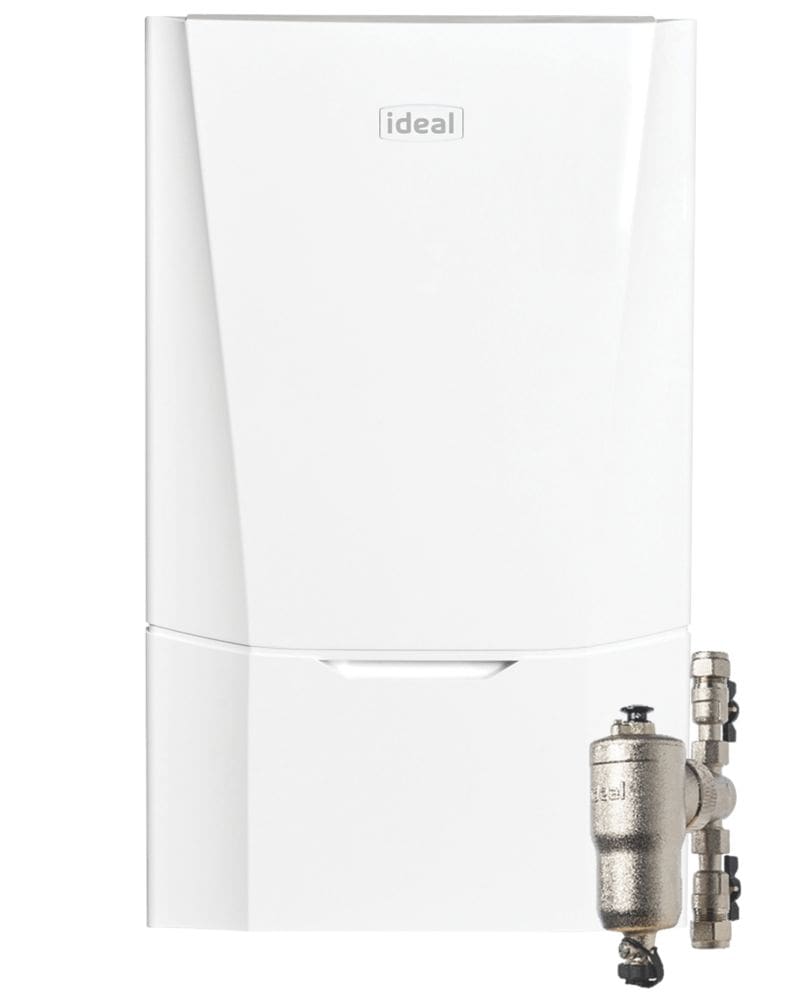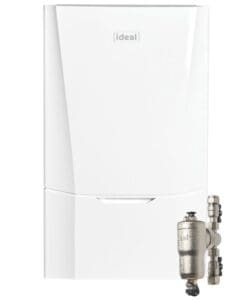 Compact Boilers
For homeowners with limited space or smaller properties, compact boilers offer an excellent solution without compromising on performance or efficiency.
The Vaillant ecoTEC Plus 825 Combi is a compact yet powerful boiler that fits easily into a standard kitchen cupboard but still delivers exceptional heating performance and hot water supply. Energy efficiency rating is 94% and it has a modest flow rate of 10.5l/pm. It comes with a standard 5 year warranty.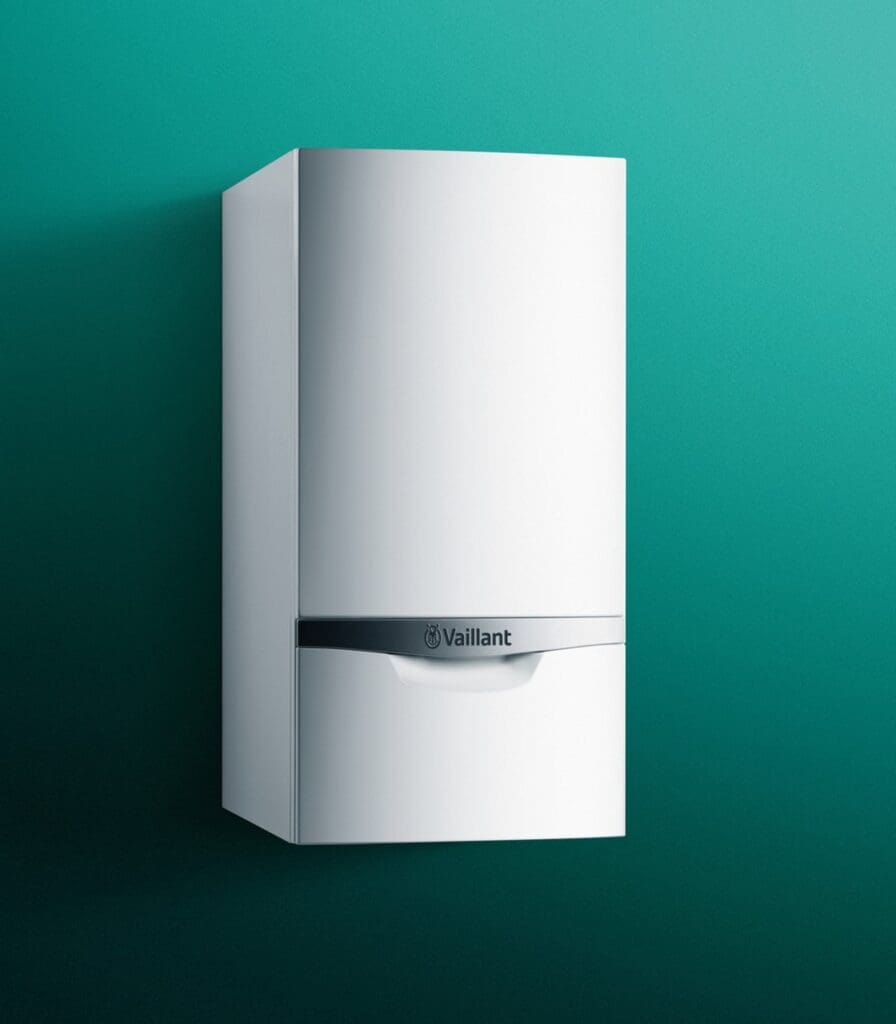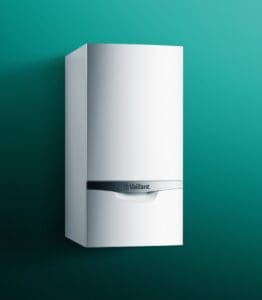 Best boiler in 2023 for power showers
Without a doubt, the best boiler in 2023 for the number of showers you are able to run is the game-changing Navien NCB700 gas combi boiler. It is the first product of its type capable of delivering hot water to three bathrooms simultaneously. Shattering all preconceptions of a combi boiler's suitability for large properties, the NCB700 ON cleverly maximises recirculation of domestic hot water (DHW) to significantly reduce water wastage and offer flow rates up to an industry-leading 22 litres per minute (at 35°C temperature rise).
It comes with a 12 year warranty out of the box and the energy efficiency rating is 94%. This boiler is also compatible with LPG should you live in rural areas and comes hydrogen ready (20% blend).
If you are looking for a new boiler and have multiple showers in your property but are not able to use them at the same time, then this boiler might just be the right choice for you. Call us for more information as we are Navien accredited installers.


Conclusion: Choosing Your Best Boiler in 2023
Choosing the best new boiler in 2023 largely depends on your specific needs and preferences – whether it's high-efficiency operation you're after or eco-friendliness; smart controls or compact design; there's something out there for everyone.
Remember that while price is an important factor when choosing a new boiler, it shouldn't be your sole deciding factor – consider other aspects such as reliability, efficiency ratings, warranty period and customer reviews too.
By keeping these factors in mind while shopping around for new boilers in 2023, you'll be well-equipped to make an informed decision that suits both your home's needs and your budget.
We hope that you managed to get some value out of this blog post and are now in the position to choose the right make and model that best fits your requirments. Should you be looking for a new boiler and need more information, please contact us here.