Covering Fife, Tayside, Perth and Surrounding Areas.
Gas & Heating Issues Made Simple With
Letsgo TNT
Letsgo TNT Gas is a local business with a team of experienced engineers who operate in and around Fife, Tayside and Perth. We have a strong customer service focus we believe that any worker who enters your home should be friendly and polite while remaining professional and tidy.
We are Gas Safe registered. Why is this important? Gas is a dangerous substance that can endanger lives. Once an engineer has completed their training and meets industry standards, they can then apply to be registered as Gas Safe.
We are the best at what we do.
Covering Fife, Tayside and Dundee
We at Letsgo TNT Gas & Heating believe that being transparent with our customers is the only way to show them that we are an honest and trustworthy Company that cares. Many businesses fail to offer their customers an insight into the costs involved with doing business with them.
For customers to fully understand why one Company is more expensive than the other, they need to be made aware of several things such as:
What parts are being used?
Do they use cheap parts?
Does the Company have premises that they pay rent on?
Do they have employees?
What Liability Insurance cover do they have?
These are only some of the reasons why one Company might be more expensive than
another.
Another factor to take into consideration is, does the Company charge by the hour for their services or do they offer fixed rates? For example, we have a fixed rate of £75 plus VAT for boiler services within a 10 mile radius of our postcode. However, if a customer really wants
to use our services for this but are outside that radius, there is a £10 surcharge applied.
On the other hand, when installing a new boiler or heating system that has unforeseen obstacles, we tend to do an estimate for the installation rather than a fixed price. If the job goes smoothly without any unforeseen obstacles, we only charge the amount that was on
the estimate.
When a customer asks us to give them a quote for a new boiler, the price may vary by
hundreds of pounds for example is it a top brand or a budget brand? Does it only have a 3 year warranty as opposed to a 10 year warranty?
We hope that you are starting to see that placing fixed pricing on the website is not possible
for some services as there can be lots of variables once the job has started then the obstacles get in the way.
Here is s short list of some of the prices we charge for our services.
Boiler services within 10 miles of our postcode £75 plus VAT.
Boiler installation for a small property with a 5-year warranty and a budget brand £1750 plus VAT (subject to site survey). For more boiler quotes, go to our Boiler Quote page.
Gas/Water leaks: £60 per hour plus VAT (plus parts and materials).
Supply and Installation of a Hive Smart Thermostat: £260 plus VAT.
If you would like more information on what our pricing would be for a job that you would
like completed, please contact us. We always endeavour to be completely transparent with
you and hopefully convince you that we are the right fit for you.
​All reviews that are marked as Verified by Expert Trades have been subject to a clear and transparent review process to give you peace of mind that you're hiring a personable and professional trade.
Repaired a boiler for my mother in law. Amazing service, quick & reliable.
Just the best service! My boiler broke down yesterday morning, and Tom was so kind to squeeze me in for that day and fix my boiler. The service was just perfect and i would recommend let's go TNT to everyone ! Thanks again Tom!
Excellent service and great workmanship. Wouldn't go anywhere else.
Tom was very accommodating and came out on a Saturday to carry out a gas safety inspection at short notice. Thereafter being there extremely helpful in assisting us in rectifying a fault left by the previous owners. Brilliant customer service.
I could not be more happy with the work that Tom has done for me. Over the last year, Tom has proven to be hugely reliable - will always return a phone call or email and show up when he says. He is a straight shooter and won't sell you anything that you don't need - something that's hard to come by these days. I am hugely impressed with the recent new heating system and boiler he has installed. The new radiators beautiful and the efficiency is incredible, I will be forever thankful for my new found heat and water pressure. Despite many unknowns as he lifted up floorboards and embarked on this journey, he continued to persevere and proved that when the going got tough, he was someone you could, and can, rely on to stick it out and get the job done right. I cannot recommend him highly enough.
Professional from start to finish, ftom quote to new boiler installed in a tight location. Fitted in a day really impressed would thoroughly recommend. Thank you Tom.
Would definitely recommend Tom for any plumbing services. Replaced radiators and serviced central heating. The job was a nightmare from start to finish, due to poor previous workmanship but Tom spent so much time getting problem sorted. A few wee tweaks were required required and he came back really quickly and sorted them. Highly recommend
Would recommend 100%. Boiler supplied and fitted in the matter off days. Brilliant communication from start to finish. Thanks so much
Tom & wife are very friendly reliable people. My boiler wasn't working and they very kindly squeezed me in that day (after several other companies that just said "I'll phone you back in 5 mins" which never came, v frustrating). Tom def knows his stuff, very efficient, polite and professional. The boiler was fixed quickly and at a very reasonable cost. I am absolutely delighted to have heating & hot water again and pleased there are still reliable service engineers around. Many thanks 😀
Friendly and efficient. The service we receive was above what was expected. Wish more companies could provide this level of service and professionalism. Highly recommended.
Are you looking for a
New Boiler?
We are Navien Accredited Installers
Get your A-rated gas or oil boiler and start to save money.  Full installation of your new boiler and up to a 10-year guarantee for total peace of mind with the option of spreading the cost.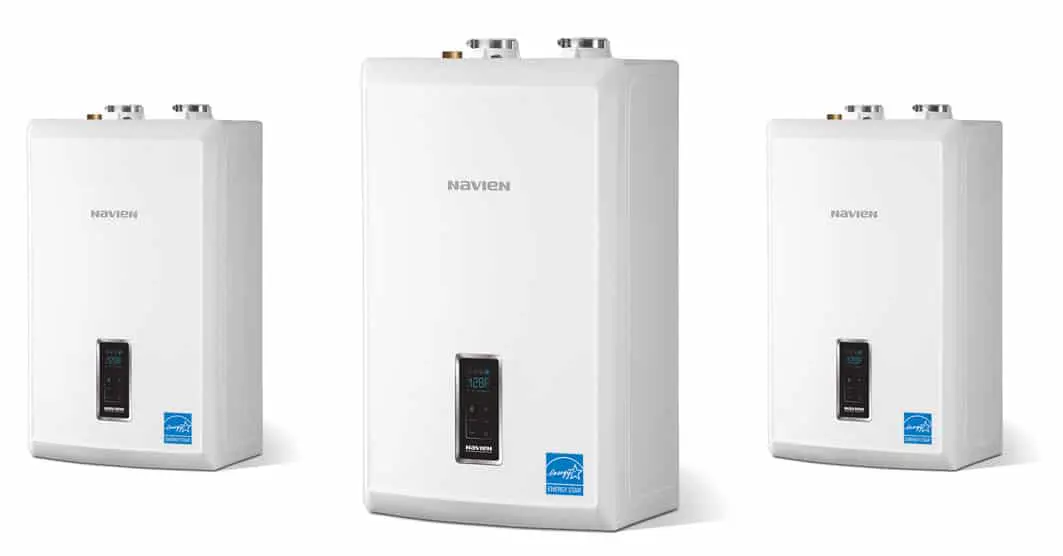 1 Moonzie Farm Cottage,
Cupar, Fife
KY15 4NL