All You Need To Know About Installing A Gas Cooker!
There is lots of uncertainty regarding who can and can't install a gas cooker. After reading this guide, you will have a better understanding of who is allowed to install and connect a gas cooker. We will be covering:
Who can install a gas cooker?
Can I replace a gas cooker hose myself?
Can I disconnect the cooker myself to clean behind it?
How much is a gas cooker?
Who Can Install A Gas Cooker?
The installation of a gas hob/oven or free standing cooker may only be carried out by a qualified gas engineer who is registered with Gas Safe.
By having a registered gas safe engineer install your gas cooker, you will be assured of having it done correctly and safe for use. If you need to find a gas engineer local to you, go to the gas safe register where you can find someone local who is gas safe registered.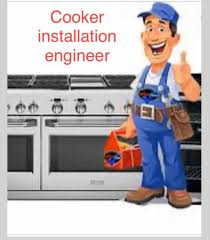 Can I Replace A Gas Cooker Hose Myself?
Simple answer is no. A gas cooker hose is an integral part of the cooker that will need to be replaced by a gas safe registered engineer. The reason for this is that after replacing any parts on a gas appliance, it must be tested for soundness and this can only be done by a registered gas engineer. You can find a local registered gas engineer on the gas safe website.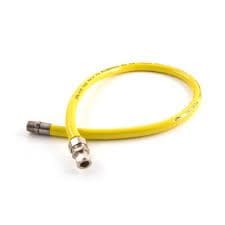 Can I Disconnect The Gas Cooker To Clean Behind It?
Yes, you can disconnect a gas cooker yourself, however, you can only remove the safety chain and bayonet mount. If the gas cooker is connected to copper rigid pipe, you cannot do this yourself and will need to hire a registered gas safe engineer to move it.
How To Disconnect The Bayonet fitting:
The bayonet consists of two parts; a male fitting and a female fitting. The male fitting has been attached to the end of the gas cooker hose, while the female fitting is the one you connect to the floor or the wall.
Here is what to do:
slide the oven away from the wall so that you can reach its brass.
Put slight pressure on the hose connector and twist it in an anti-clockwise direction.
The hose connector will start getting loose and eventually be removed from the bayonet fitting.
Don't forget to remove the safety chain then you can slide the gas cooker out to gain access for cleaning.
How Much Does It Cost for Installing A Gas Cooker?
The cost for installing a gas cooker in the UK will vary depending on the current heating supply (e.g. if the supply needs to be changed), installation location, and ease of access.
Where you live is another notable cost factor as gas engineers charge different rates across the UK. The price will also vary whether it is a freestanding gas cooker or an integrated hob. If you are replacing a like for like free standing cooker with no pipe adjustments required, expect to pay somewhere around £90 to £120.
On the other hand, if you are installing a gas cooker that has no gas supply at the the location where you want it, this price will increase substantually.
The gas engineer will need to cut into existing gas pipe elswhere in the property and run a new pipe to the cooker. Depending on the length of new gas pipe run required, it could cost from £150 upwards.
For a free quote, click here.
Thank you for taking the time to read this blog. Hopefully you got some value from it. Feel free to share with friends on your social media feed. If you live in Fife area and are looking for a a gas safe registered engineer installing a gas cooker for you, please give us a call!