All You Need To Know About Gas Safety Certificate Landlord!
Have you just purchased a new house and are looking to rent it out? Chances are, you are not familiar with the legislation that is in place in the UK that all landlords must have their gas appliances checked by a Gas Safe registered engineer. In this guide, we will be going through all of the important points that you must know and comply with.
We will be discussing the following:
What is a gas safety check
Landlord responsibilities
Who is a landlord
How much is a gas safety check
What to do if remedial work is required
What is a gas safety check?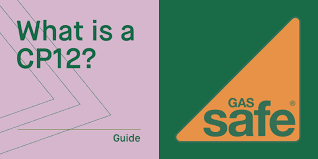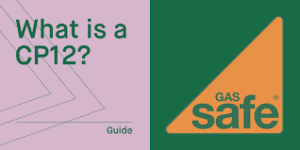 A gas safety check is an annual inspection of all gas appliances in a home. If you own a home and rent it out, and have one or multiple gas appliances in your home, you must have a gas safety check done every 12 months. This is done by a gas safe registered engineer and once they have deemed your gas appliances to be safe, you will be provided with a gas safety cerificate(CP12).
Landlord responsibilities
Landlords are responsible for their properties and have a duty of care to their tenants. A gas safe registered engineer is not responsible for landlord's gas safety checks being in place or up to date.
The Gas Safety (Installation and Use) Regulations 1998 (GSIUR) outline your duties as a landlord to make sure all gas appliances, fittings, chimneys and flues are safe and working efficiently. If you rent out a property with gas appliances  you have three main legal responsibilities, which are:
1: Gas Safety Checks
To ensure that your tenant is kept safe in the property, all gas appliances and flues need to undergo an annual gas safety check  which must be carried out by a Gas Safe registered engineer. Once this has been completed, you will receive a gas safety certificate landlord.
A gas safety check can be carried out any time from 10-12 months after the last completed check without affecting the original expected expiry date.
If it's less than 10 months or more than 12 months after the last check, you will end up with a new deadline date 12 months from the most recent check .
If your tenant owns any of the gas appliances in your home, you are not directly responsible although it's still up to you to ensure the safety of any connecting flues unless they are solely connected to the tenants' appliance.
If you are in any doubt, you can contact Gas Safe.
2: Gas Safety Record
After the gas safety check has been completed, you will need to provide your tenant a copy of the  Landlord Gas Safety Record. By law, a copy of your Landlord Gas Safety Record should be given to your tenants within 28 days of the gas safety check.
For any new tenant, you will need to provide a copy of the gas safety certificate landlord at the start of the tenancy.
For rental periods of less than 28 days for example a holiday let, just make sure you have clearly displayed a copy of your gas safety record within the property.
3: Maintenance
You also must ensure that all gas pipework, appliances, chimneys and flues are kept in safe condition. You can check the appliance manufacturer guidelines to find out how often a service is recommended. If you have no access to these, we highly recommend recommend having an annual service done.
Installation pipework isn't covered by the annual gas safety check, but you should ask your Gas Safe registered engineer to:
Test for tightness on all gas installation pipework
Visually examine the pipework as far as can bee seen
There are no formal requirements for you to keep maintenance records, but you must be able to show that you have regularly maintained the pipework, appliances and flues and completed required repairs.
Who Is A Landlord?
A landlord is anyone who owns a property and rents out rents out the whole house, a room or a rental holiday property that is subject to lease or license agreement.  Depending on the length and type of rental you are providing, you may be classified as a short-term landlord, long term landlord or a lettings and management agent.
How Much is A Gas Safety Check?
The price of a gas safety check isn't regulated, so it might be best to get a couple of quotes to find the best deal for you. The average price of a gas safety check in the Uk ranges from £60 to around £90.
Some companies charge a set fee for one appliance, i.e. a gas boiler and then additional charges for multiple appliances. A small tip would be to have your gas safety check done in the summer months when gas engineers are not as busy as in the winter. You are  more likely to find a cheaper price if you book during the warmer months.
You can check the gas safe register to find a local engineer.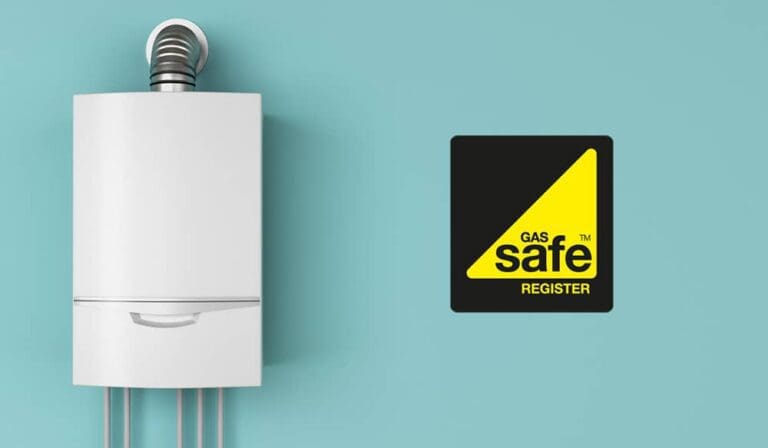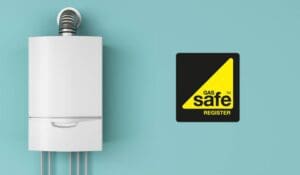 What To Do If Remedial Work Is Required?
On completion of the gas safety inspection, you will still receive a Gas Safety Certificate even if there are minor safety concerns that are not an imminent danger to occupiers of the property. Gas engineers will class your boiler in one of two categories:
Immediately Dangerous (ID)An 'Immediately Dangerous' boiler has been diagnosed as an immediate danger to life if it continues to operate. The engineer will disconnect the boiler and will advise you not to use it again until the fault has been fixed.
If  you refuse to let the engineer disconnect the boiler they are obliged to report the matter to the Gas Emergency Service Provider (ESP). The ESP has the legal power to forcibly enter your property and make the situation safe or disconnect the gas supply.
At Risk (AR) When a boiler is declared 'At Risk' the engineer has found at least one fault which could endanger life or the property. Again, the boiler will be disconnected and you will be advised not to use it again until the faults have been remedied.You may, however, be advised that while the boiler is not dangerous at the present time it does not meet current industry standards
If the engineer deems an appliance dangerous but can't repair it on the day, no one should use it until it's fixed. It is the landlord's legal responsibility to ensure nobody uses the appliance until it's repaired or replaced.
We hope that you got some value from the content of this blog and are able to use this information to keep your rental property both safe and legal while it is occupied with tenants. Feel free to share with friends on your social media feed. Should you require a gas safety check, please click here.