A Guide To Heating With LPG
There is an abundance  of properties all over the UK that live off grid and either need to heat their homes with oil or LPG.  Over 1.5 million homes heat with oil whereas over 200,000 households are heating with LPG. In this guide, we will cover:
What Is LPG
How heating with LPG works
How much does LPG cost
Which boilers are compatible with LPG
Pros and Cons of LPG boilers
What Is LPG?
LPG, (liquefied petroleum gas) is a non-renewable resource made of different hydrocarbon compounds, mostly propane and butane, that are odorless and colorless gases at room temperature. Therefore, LPG would be odorless too, if manufacturers did not add that unpleasant odor we know.
LPG is a clean source of energy and is mostly obtained from natural gas and oil production. It is a side-product of the mining process.
Its chemical composition contains:
Propane / C3H8 (43%)
Butane / C4H10 (~55%)
Pentane (2%)
Methane (<1%)
Ethane (<1%)
Stored in a liquefied state, 1 liter of LPG is as efficient as 270 liters of gaseous energy (natural gas). Heating with lpg can have it's benefits.
We recently talked about lpg installations in a blog, please click here for more info.
How Heating With LPG Works
LPG  gas boilers work similar to that of gas and oil boilers in as much the pump circulates water around the heating system into the radiators and supplies hot water to the taps.
Some gas boilers need to be converted to enable them to be heating with lpg, however, there are a few manufacturers such as Navien that make lpg ready boilers.
The LPG tank that is located outside the house will need to be filled via a tanker truck.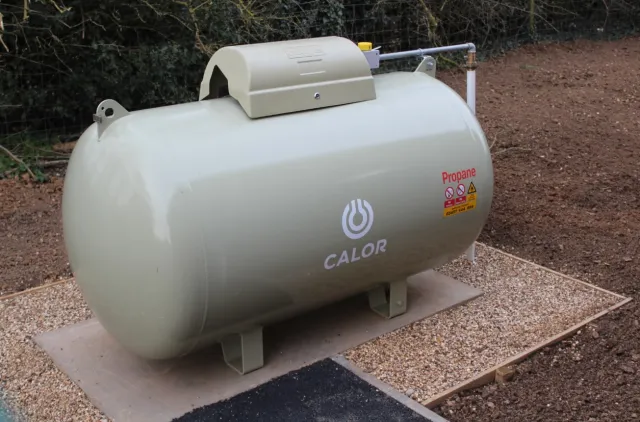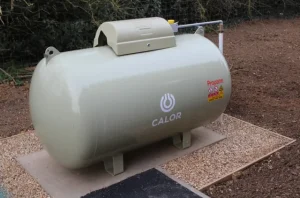 How Much Does LPG Cost?
You can do an online checker to get the average UK prices for heating with lpg. A litre of lpg was 0.76 pence in March 2023.
Unfortunately with lpg, you don't really get any cheaper prices by buying bulk like you would with oil as you are most likely going to be on a contract with a supplier. However, if your contract is due to expire soon, it is best to shop around and get a few quotes and then haggle with the suppliers.
We have found that loyalty to lpg suppliers means nothing and you are more likely to get a better deal by switching suppliers. Heating with lpg can be a little more expensive than with oil but it emmits less C02 than oil.
Which Boilers Are Compatible With LPG?
There are multiple mmanufacturers that offer lpg ready boilers. Here is a list of just some of them:
1/ Viessmann -they are renound for their great boiler designs but they can be slightly more expensive than some rivals.
Many of their LPG models are capable of working with both LPG and gas mains gas and often to an efficiency rating of around 93%.
2/ Baxi – a UK manufacturer that makes quality boilers to last. They offer a few different options in lpg ready boilers and have warranties upto 10 years on some models.
3/ Navien – fairly new to the UK market but very robust and reliable boilers that come lpg and gas ready and can be converted in seconds. They have a wide selection of boilers that are suitable for any sized property. and offer a warranty up to 12 years on some models.
4/ Worcester – one of the leading brands in the UK that offers various sized boilers with heat outputs that will suit any property. Worcester being a top brand also comes with top prices! You will pay a couple of hundred pounds more for a worcester than you would a Navien.
It is in many cases personal preferance, however, if you need some advice, feel free to contact us for more advice.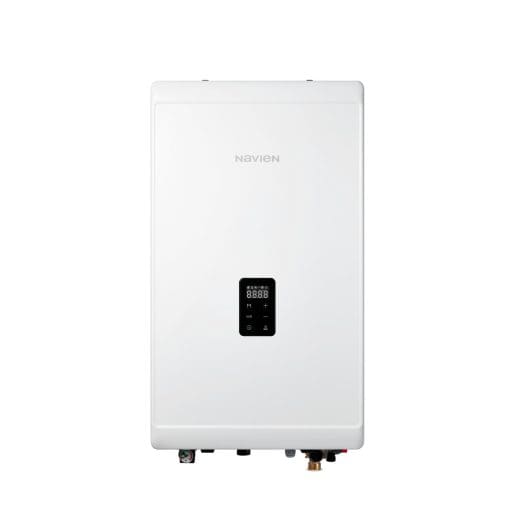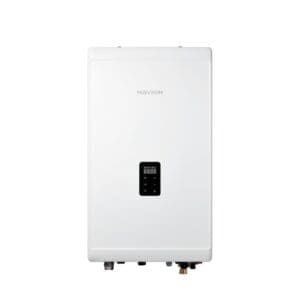 Pros And Cons Of LPG Boilers
Pros of LPG Boilers:
The pros of LPG boilers include cheaper upfront costs than oil boilers. LPG boilers start from around £500 which is a lot less than what an oil boiler would be.
It is a cleaner energy than oil and will produce less carbon emissions.  LPG boilers generally produce around 20% less carbon, which makes a big difference to your home's carbon footprint.
LGP boilers average around a 93% energy efficiency, which means they only waste around 7 pence on every pound.
They are compact in size and therefore great for static caravans and park homes. Heating with lpg can be cheaper than oil if done right!
Cons of LPG Boilers:
The biggest drawback with LPG is the ongoing cost. The unit price per kWh is higher than natural gas. Presently in March 2023 a litre of lpg averages 0.76 pence.
You need to go outside your property to  check the level in the fuel tank via a guage which can cause inconvenience, especially in winter months when it is cold outside.
You will also need a storage tank which is mainly rented from the supplier that you sign up with but has a daily standing charge. You would need to take this into consideration before deciding to go with lpg.
When it comes to boiler types, there is less of a selection of boilers that you can choose from compared to gas boilers so you may need to check first to see if there is a boiler that would be suitable to heating with lpg.
Are You Looking For A New LPG Boiler?
If you think an LPG boiler could be the right choice for your home, get in touch via our contact us form today. We can provide you with a quote in 30 seconds and have registered installers in your area.
Conclusion:
There is a lot to take into consideration before choosing to either purchase a bulk lpg tank and boiler for heating with lpg, however you will need to weigh up the benefits of lpg rather than choosing either oil or electric heating for your home.
It is a cleaner option than choosing oil to heat your home and is certainly much cheaper for the initial installation than that of an oil boiler and tank would cost.
If you need any help in trying to make a decision, feel free to contact us as we have also been in the same situation and chose to go with heating with lpg.
Feel free to share on your Facebook feed to friends and family if this guide might also help them to make a decision whether they choose to go lpg or not.
Heating With LPG